What options you can explore to scrap cars for cash?
November 22, 2019

Where can you sell scrap cars for cash?
December 12, 2019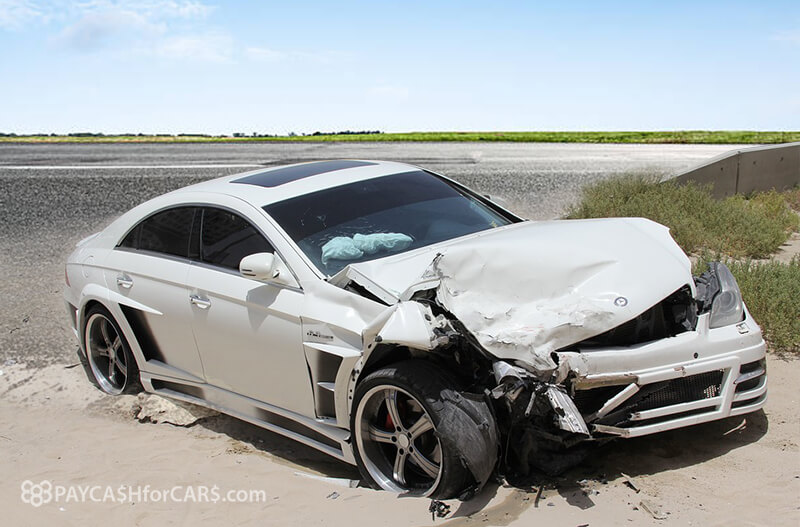 Are you still worried about what to do with your old damaged car that is lying useless in your garage? Do you still dread the fact that you have to spend your hard-earned money on useless repair and maintenance work on your wrecked car? Are you still stressed about the fact that your damaged car can malfunction anytime while you are driving it on a busy road causing you a fatal accident? Or are you still in a dilemma of whether or not to part ways with your old friend who has stayed with you from the very first time you bought it from the showroom? The answer is simple. If you understand that keeping your wrecked car with you only adds to your troubles, then you should shrug off all the emotions and sell the junk car for cash as soon as possible. The more you delay, the lesser will the amount you will receive when you sell it. Even though you don't have any prior experience in selling junk cars for cash, you can still crack a profitable deal if you properly research and follow basic selling tips. On one hand, you will be relieved from all the stress of maintaining your damaged car. On the other hand, you will be getting top dollar by selling it to a potential buyer and spend the amount received on a new model. 
List of all the activities in the process of selling a junk car for cash:
There are multiple reasons that define the success of your transaction of selling a junk car for cash. Before you enter into a negotiation with the buyer, make sure that you have already done your homework regarding the market price and demand of wrecked cars. You will also need to prepare all the required documents beforehand to avoid any kind of confusion during the transaction. Here is a list of all the things you need to adhere to for successfully cracking a profitable deal:
Get all your documents ready:

Before you communicate with the buyers, you must make sure that you have all the documents ready with you. Most of the buyers are eager to look at all the documents as they want to know whether the owner is genuine or not. Having all the documents ready makes a positive impression on the buyer and helps in cracking a good deal.

Consider selling your car online:

You must note that you will be able to get top dollar for your damaged car if you are able to contact a large number of potential buyers. With multiple offers at your disposal, you will be easily able to identify which among them are profitable. Moreover, through online platforms, you will be able to contact the buyers in less amount of time with minimal effort.

Be aware of potential scammers:

Even though you have nothing to lose on your wrecked car, you must always be wary of potential scammers who might approach you to dupe you of your hard-earned money. Why would you allow someone to take advantage of your lack of experience and knowledge? If you spend some time researching on the credibility of the buyers by scanning their profiles and customer reviews, you would be able to identify the fake ones.

Get paid in cash:

Once you have finalized the deal, ensure that the buyer pays you the entire money in cash and on the spot. Sometimes the buyers offer you partial payment and take away your car. Do not accept any such offer as such buyers are difficult to locate afterward.
If you are interested in selling junk cars for cash but you are still looking for the best place for it then stop searching further and visit 1888paycashforcars.com today. The company has more than 400 offices across the US and provides its clients with fair deals with no obligations. 
Commonly Asked Questions