If you want to sell salvage car the bottom line is you are dealing in damaged goods. It can be a time-consuming, difficult process, so don't just jump into it without being prepared. You can make money by choosing to sell salvage car, but you want to do it without ending up with a collection of legal problems. From a selling point of view, it's your responsibility to make the buyer aware of the vehicle salvage status. Also before attempting to sell salvage car, read up on your states salvaged auto requirements.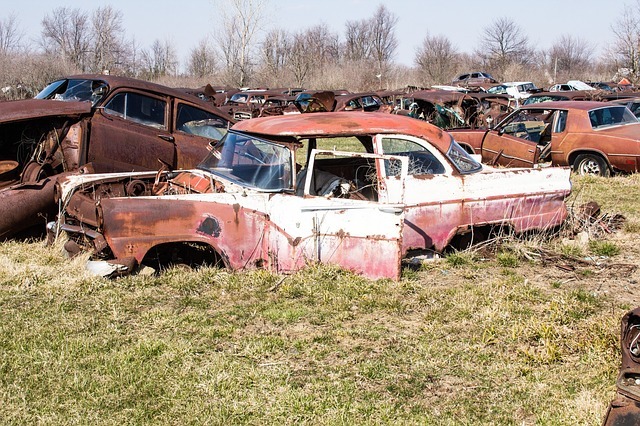 Here are the three steps you should follow.
#1. Determine if the Vehicle is Actually Totaled
A totaled vehicle is one that will cost an insurance company more to repair than the car is actually worth. If you own the vehicle, have your insurance agent determine that the car is, in fact, totaled.
#2. Get a Salvage Certificate
Once the car has been designated by the insurance company as a write-off, you can go to the DMV and apply for a salvage title. They'll issue you a salvage certificate in lieu of your old title.
Keep in mind that the car will always be considered salvaged, even once it's rebuilt. That means that anyone who owns the car will probably be able to get PLPD insurance on the car, but rates for collision and comprehensive will generally be high if that type of cover is even available.
This also means that any warranties that were valid on the car before the accident will no longer apply.
#3. Repair and Re-title the Car
Once you've got your salvage vehicle, you might want to consider repairing it. You can do this yourself, if you're mechanically inclined, or hire a mechanic to do the job for you. A repaired salvage vehicle will be worth more than an unrepaired one and easy to sell.
Sell salvage car to A Junkyard
One easy way to get rid of your salvage car is to sell it to a junkyard. This requires some preparation, but when you're all done it's as easy as calling up junkyards and selling it to whichever offers the best price.
You'll need all your paperwork in order, and depending on which junkyard you're selling to, make sure the car is operable.
Paperwork needed:
You'll need to know what's damaged on the car and the value of the car. Some junkyards will pick up your car for you, others will require that you bring it to them.
Sell salvage car for parts
This option is far and away the most effort for you. Parting out your car means dismantling it and selling the parts individually (or in groups). It takes longer overall and requires more effort on your part, but in the end, it's possible to get more money than what the car was worth. Or, if you really don't want to go through all of that and don't want to talk to a junkyard, you can try selling it as a parts car. This is where a buyer will want nearly every part of your car and decide to buy it as a whole.
To sell salvage car takes patience above everything else. The patience comes in finding the right buyer, which can take a while. That's if you're going to sell it to someone, of course otherwise, there are plenty of available options. You can visit our website 1888paycashforcars.com or call us to give details of your car and we will do all the work for you from giving the best quote for your salvage car to towing it away for free.
If you wish to earn top dollar, then you must select the best company to sell cars for cash. 1888paycashforcars.com is one such company that is highly experienced and offers good value for your car. The company is highly reputed across the US and delivers high-quality services to its clients.
Commonly Asked Questions