Sell My Car for Cash in Los Angeles, CA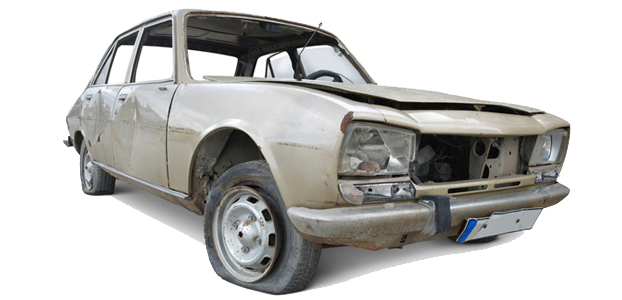 Cars and trucks last a long time in Southern California. If you live in Los Angeles, you're accustomed to seeing cars that are decades old still tooling around everywhere. That's because the beautiful weather that Southern California enjoys keeps cars from rusting away like they do in colder states where roads are salted when it snows.
No matter how nice the weather, cars can't last forever. Sooner or later the cost of keeping a car on the road exceeds its value as a daily driver. If you're in the Los Angeles area, and you're stuck with a car that's not worth sinking any more money into, you should contact 1888paycashforcars.com today and see just how much your car is worth. Instead of taking up space in your driveway or burning a hole in your wallet with repair bills, your old car could be filling up your bank account. No matter what condition your car is in - junk, damaged, wrecked or used, 1888paycashforcars.com wants it, and will pay you fairly for it.
Why Sell Your Car to 1888paycashforcars.com?
If you want to sell your old vehicle, there are lots of reasons to sell it to 1888paycashforcars.com. Selling your car on the private market has many drawbacks that you won't have to worry about if you call us first. It's time-consuming and expensive to sell your car in L.A., and it could even be dangerous.
We Keep Your Personal Information Secure
When you sell your car to 1 888 Pay Cash for Cars, you can be sure that you're dealing with a reputable company that will keep your personal information safe. If you try to advertise your car for sale in Los Angeles, you'll be giving out your home address and contact information to perfect strangers. You have to inform people when you're likely to be home. Strangers will visit your home or place of business, and they may not be as honest as you are. Advertising your phone number can often lead to harassing calls. You can skip all those problems with one call to 1888paycashforcars.com.
No Test Drives With Strangers
1888paycashforcars.com will make an appraisal of your car over the phone or by email, and we require only a few simple pieces of information about your car to do it. We offer you fair price for your old car, whether it's in tip-top shape or it's a total loss. You won't have to fight with a car salesman like you would if you tried to sell it to a car dealership, and you won't be left to haggle with everyone that answers a classified ad.
Doing business with 1888paycashforcars.com will allow you to skip letting complete strangers take your car for a ride. It's especially dangerous to get in car with a person you don't know behind the wheel. Why risk it? Let 1 888 Pay Cash for Cars take your old car off your hands, and put money in your pocket.
You Can Trust Our Payments
1888paycashforcars.com is proud of our reputation for honesty and fair dealing. The Better Business Bureau rates us A+, and customers all over the United States have taken advantage of our fast service and quick payments. If you sell your car on the private market, you never know exactly how you're going to be paid. Don't be taken advantage of by unscrupulous people. It can take days for payments from strangers to clear your bank, and if a check bounces, you'll have a terrible time recovering your car. You could even get in trouble with your bank if you try to deposit a check that bounces, even if you didn't write it.
It's not worth the risk. Simply call 1888paycashforcars.com, give us a few pieces of information about your car, and you'll receive a firm offer for the car in just a few moments. All you have to do is accept our offer and your troubles are over. We'll send a tow truck to pick up your car the same day if you like, or any time that's convenient for you. Towing is always free, and you'll receive payment at the same time. No worries. No waiting.
Forget About the DMV
If you sell your car on the private market in California, the car has to pass a smog inspection within 3 months of the date of sale. If it doesn't pass, the person you sold it to might want their money back, or sue you for the cost of the repairs. In some cases, bringing a car up to emissions standards will be more than the amount of money you got when you sold it. That's not a problem when you sell your car to 1888paycashforcars.com. All you have to do is sign over the title to the car, and we take care of everything else. You'll get a release of liability, a payment for the full amount we agreed on, and free towing. We don't care if your car will pass inspection, or even if it's running. We'll offer you a fair amount for your car no matter what shape it's in, and you'll be rid of it in one quick transaction.
Get Rid of Your Car or Truck and Get Money Today
No matter what make, model, year, or condition of your car, 1888paycashforcars.com wants it. If you dread the idea of trying to sell it on your own, we can help. Running an ad to sell your car is time-consuming, and if you pay for a prominent ad, you're out even more money. You'll waste a lot of valuable time fielding calls from strangers who may not even be serious buyers. You'll have to allow people you don't know to find out sensitive personal information about yourself and invite them to your home. You won't be able to trust their payments, and you can't be sure if your liability is over even when they drive the car away.
It's just not worth it. Call 1888 pay cash for cars.com and we'll take care of all the details, give you a fast, generous offer for your car, and put a payment you can trust in your hand the same day. Towing is on us. You have nothing to lose but your old car! Contact 1888paycashforcars.com today!