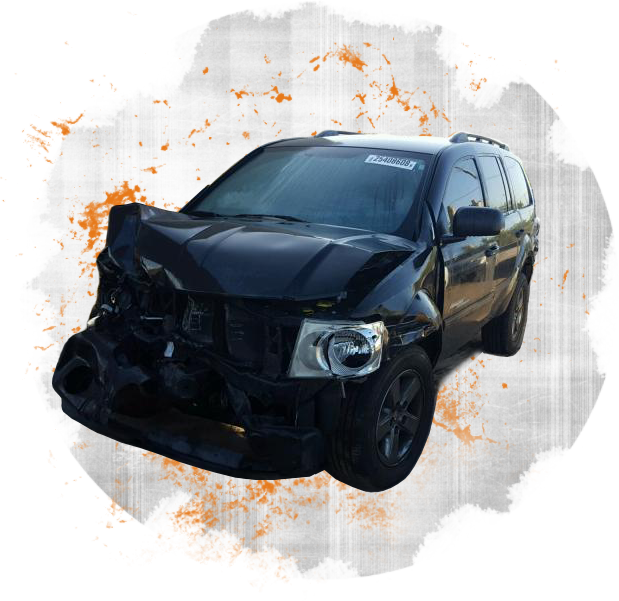 Thinking you 'Need a Good Junkyard Car Buyer Near Me and Where Is IT'
Are you stuck with a beat up car that can not run or operate safely? If so, you have probably wondered how you will get rid of it. After all, if it can not be safely driven at all, for that matter- what are you supposed to do with it? If you do not want to keep your clunker as a lawn ornament, then you need to find a junkyard who can pick up your car and take it away for good. If you have already wondered how 'I can find a junkyard near me then you are ready to get rid of your old car. Here is the simple process of how to do it:
Decide to Get Rid of a Clunker
Not only is a clunker an eyesore but it could also be costing you money just to keep it in your possession. Depending on which state you live in, you may have to maintain current plates, registration and even insurance on an old car, regardless of whether it is driven or not. The costs could amount to hundreds of dollars'and possibly even thousands- every year just to keep it parked in your driveway. If your car cannot be repaired or is too costly to be repaired then you are losing money just having it parked at your home.
Getting rid of your clunker will free up outside space, improve the appearance of your property, save you money and can even give you extra money in your pocket. Junkyard car removal companies will actually pay you money for your old car no matter what condition it is in. In fact, they will even give you money for a car that won't even start up anymore. Your otherwise worthless clunker will have value in the eyes of these companies and will be worth some cash.
Find a Junkyard Car Removal Company
Once you decide to get rid of your car, you need to find the best junkyard car removal company available. While there are many companies out there, not all of them will be the right choice for you. First, you have to find a company that is willing to tow from your home or has a local office for you to drop your car off. If a company does not service your local area, then they can not help you. Additionally, if your car is not drivable or you would prefer not to drive it anywhere, then companies who do not offer free towing should be crossed off the list.
1888 Pay Cash for Cars has offices in every state in the country and can tow from almost anywhere. Even better, they will tow your car away for free! There are no hidden costs and will never charge you a dime for their services, making them the best junkyard car removal company in the country. After all, why would you pay for a service that you can get for free?
Get a Quote
To find out how much money you can get for your car, simply click on the Get A Quote tab at the top of the page or call the toll free number (888) 729-2274. You will need to provide the following information in order to a quote for your car:
*Name
* E-mail
* Telephone Number
* State
* Zip Code
* Vehicle Year
*Engine Condition
In addition, you should (but are not required to) submit the following information so the customer service representative can give you the maximum amount that your car is worth:
* Vehicle Make and Model
* Style Details
* Condition of Transmission, Brakes, Interior, Body and Tires
* Mileage
* Whether the Car is Running
*Whether Title is in your Possession
*VIN
*Photos
The more accurate of a description that you provide, the more money that can be offered based on your cars overall condition and worth. Since junkyard removal companies sell all the parts of your car that are usable, the better condition that they are in, the more money you can get. The best part of all is that there is absolutely no obligation with getting a quote. If you are not happy with the quote provided, you are not obligated to sell your car to them. However, in most situations you will find that the free tow alone is worth getting rid of your clunker; the money they pay you for it is just icing on the cake.
Schedule a Free Pick Up
Once you agree on the sales price, you can schedule for your car to be picked up. In most cases, you can have your car towed away within hours of agreeing on a price. This is especially great if you want the car out of your drive way as soon as possible or if you need quick cash. Otherwise, you can schedule the pick-up for anytime that is convenient for you.
You do not have to have the keys in order for the car to be towed; although, without them you will not get the highest payment possible. Likewise, since the car is being towed, the car does not have to be drivable. The customer service agent will tell you everything you need to know about having your car towed away. When the tow truck driver arrives, he will hand you over the agreed upon amount for the sale of your car. He takes the car, you take the money and it is as simple as that.
If you have an old car that is no longer drivable or that you just do not want anymore, stop working for that car and let that car work for you. Getting rid of a beat-up car is not only one less thing for you to worry about but it is also a great source of quick cash. 1 888 Pay Cash For Cars makes it as simple as possible for you to sell your car to a junkyard while giving you the best price for it. So stop wondering if there is a junkyard near me and get a quote now to finally rid your driveway from that eyesore and move forward with a few extra bucks in your pocket.