The relationship with your classic car always holds a special place in your heart.
It's like an old friend that has been with you through the best of times and the worst of times, a friend who has seen your joys and sorrows, who has seen you eat burgers and fries at a rest stop, who has seen you screech your way through numerous red signals.
To sum up, your car has been there with you through all your milestones. 
Buying a new car can be exciting, but saying goodbye to your old, classic car is a sad occasion, and the most formidable people have been known to cry. Selling your classic car can be a heartbreaking decision. Not only that, it can be pretty challenging to find a fitting buyer who is willing to give you your car's worth. 
Look no further! 1888 Pay Cash for Cars will take your classic car out of your hands and give you the best value for money deal. Allow us to inform you about the five ways you're selling your classic car wrong.
What Cars are Considered "Classic Cars"?
The "classic cars" moniker applies to cars older than twenty years. These cars are usually used for pleasure driving or displayed in car shows.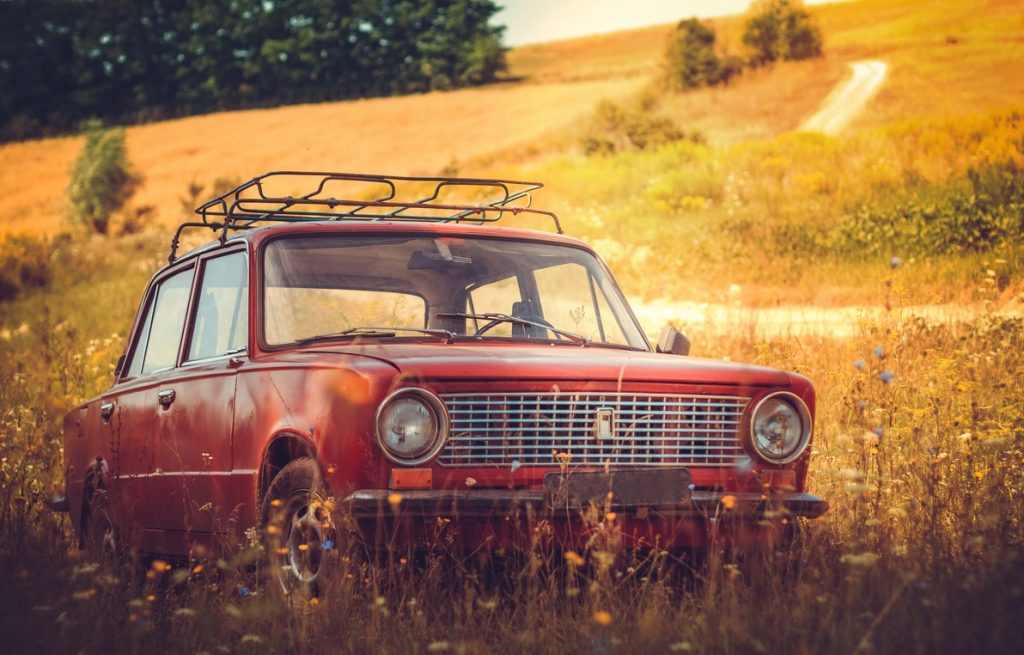 Classic cars face high demand from collectors as they are no longer being produced and manufactured. These cars serve as valuable collectibles. These cars gain value over time unless they are refurbished. 
Classic car collectors are far and few, so it is crucial to find the right dealer or person to take the car off your hands and get your money's worth. 
Five Ways You're Selling Your Classic Car Wrong – Detailed Overview
A classic car in satisfactory condition can fetch you a good amount of money; it is important to capitalize on that. Making the wrong decision can cost you thousands of dollars. 
Selling your classic car to the right buyer for the right amount requires skill and finesse. It helps to avoid ending up losing money on a sale that could have been highly lucrative. 
Here are five ways you're selling your classic car wrong.
Rushing to Make the Sale
Making a successful sale is a form of art and requires a subtle hand to determine the buyer's reaction and follow-up offers. You cannot do this patiently if you rush to make the sale. 
Always remember that you weaken your negotiation position when you show desperation. A desperate seller is like a fish on a hook for the buyer.
The potential buyer will get a clear idea that you are in a hurry and give you a final offer accordingly. It might lead you to lose money on the deal. 
Ensure you have ample time to sell your car, even if it means purchasing a new car before selling your classic car. A classic car is worth a lot of money. So it's best to start advertising the sale at least six to nine months before you actually plan to sell it. This will help fetch you a fair price and allow you to finalize the sale in time. 
Emotional Pricing
Your classic car is like your child. You might not have purchased it in mint condition, but you spent hours poring over the engine and polishing the hood. You might even be calling it your baby inside your head. All this, however, should not reflect on your price. 
Overpricing a classic car is a common mistake people make. Attaching your emotions to the price will drive away all potential buyers. It is also unfair to charge a price that you might think is worth it because of your emotional attachments but is exorbitant to a buyer. Overvaluing your car will only guarantee that it will stand in your garage longer. 
The best way to set a fair price is to hire a trusted car evaluator to tell you what your car is worth. If you are unable to do that, evaluate the car yourself. Consider things like:
Number of hands your car has gone through.
The amount of refurbishment your car has undergone.
The quality of repair and maintenance work done.
Where the car was initially purchased.
The versatility of the color.
The car's storage space.
These factors will help you determine a fair price and guarantee a quicker and more lucrative sale. 
Lack of Diligent Record-Keeping
If your classic car is exceptional, like a Ferrari, lack of repair and restoration records can lead to a fall in the purchase price. The fact is only a handful of garages worldwide can do repairs on such classics. It would behoove you to keep track of each garage visit. 
Keeping accurate records of who did the repairs and maintenance can go a long way. It can help in hiking up the sale price when selling your classic car. It can be the difference between a wealthy car collector going for the sale or ignoring it. 
Not Fixing the Apparent Things
The brand name of your car will be one of many things the buyer will be interested incn't on a fritz as soon as it's turned on, and your windshield wipers are working.
Buyers of classic cars will make sure the car is functional before purchasing with cash. This entails inspecting the engine for any leaks. It ensures that the radio operates properly, confirming that the windshield wipers are functional.
As per the adage, the devil is in the details. Paying attention to the small details will show you care about the car and the person you sell it to. It will also give the buyer confidence that the car is well-maintained and is worth the price you have set for it. 
Not Showcasing Your Car Properly
Whether you are selling your classic car online or in person, if you cannot showcase the car properly, you're doing it wrong. 
A frequent mistake people make when selling their cars online is not adding quality pictures. Highlight the car's beauty and restoration requirements to potential buyers.
When selling the car in person, make sure that you don't just lock the car and leave it as an advertisement. Standing near the vehicle, meeting potential buyers, and answering any questions they might have can go a long way in getting you a great deal for your classic car. 
Sell Your Classic Car The Right Way – Contact 1888 Pay Cash for Cars
If you are looking to sell your classic car for its money's worth, your best choice is 1888 Pay Cash for Cars. We provide instant offers with the best prices and remove the need for all intermediaries to make a car sale. 
1888 Pay Cash for Cars has over 25 years of experience buying used cars and has made a name for itself in the car-buying industry. Rated as BBB A+ by the Better Business Bureau, we assure quality service to all our customers, guaranteeing 100% customer satisfaction. 
At zero cost to you, 1888 Pay Cash for Cars will buy your car at the best rates. We offer free towing during the hours that are convenient for you. We also schedule picks ups or drop-offs at your convenience. 
You can visit 1888 Pay Cash for Cars at 4699 N. Dixie Hwy, Pompano Beach, Florida – 33064. You can also call us at 1888-729-2274 or visit our website for an instant quote. 
Get in touch with 1888 Pay Cash for Cars and sell your classic car the right way.