Disadvantages of not selling junk cars for cash
August 16, 2019

How to safely sell my junk car online?
September 10, 2019
It is quite natural that cars get worn out as they get old. It is a machine which has become a utility for almost all of us. Since usually, we use our cars on a daily basis, their condition depreciates faster than any other costly thing we have. So, the moment the owner realizes that the car's condition is deteriorating and will even deteriorate more in the future, then they must part with it fast. There are certain indications which tell us that it is time to sell cars for cash. These are as follows:
When the repair and maintenance cost of the car has become higher than the car's actual cost:

As the car completes approximately 150,000 miles it starts wearing out. Problems related to both electrical and mechanical parts of the car start arising. To fix such problems the owner has to pay a big amount and if these problems are ignored then they may further create bigger problems. Sometimes, the car maintenance and repair cost becomes quite high if the car has faced an accident and the damage is beyond repair.

When you know that your car has lower safety standards than the newer versions:

The car companies come up with better features in the newer versions of their cars. When we use a vehicle then it is liable that the efficiency of its parts decreases. A new car will always be smooth and safe to drive than the older one. So when you do not feel safe driving your car then it is time to sell it.

You need a bigger car as your family does not fit in the car you have:

If your old car is not so big that it can accommodate your whole family then it is definitely the time to buy a new car.

Resale value starts decreasing:

The resale value of the car starts decreasing significantly after it has completed around 150,000 miles.  So, the owner should sell cars for cash to avoid getting into a situation where they cannot afford to get a reasonable price for their car.

The car does not match with your status:

You might have bought the best car in a particular year but as time passes new things are introduced in the market with better features and technology. So, if your old car does not keep up with your status anymore then it is time to sell your car.

You notice rust on your car:

If you notice rust anywhere on a car part then it can be an indication of big problems in the future. The rust might disturb the functioning of the car part. So, when you notice such a thing in your car then do not delay any further and sell your car as it is time for you to get cash for cars.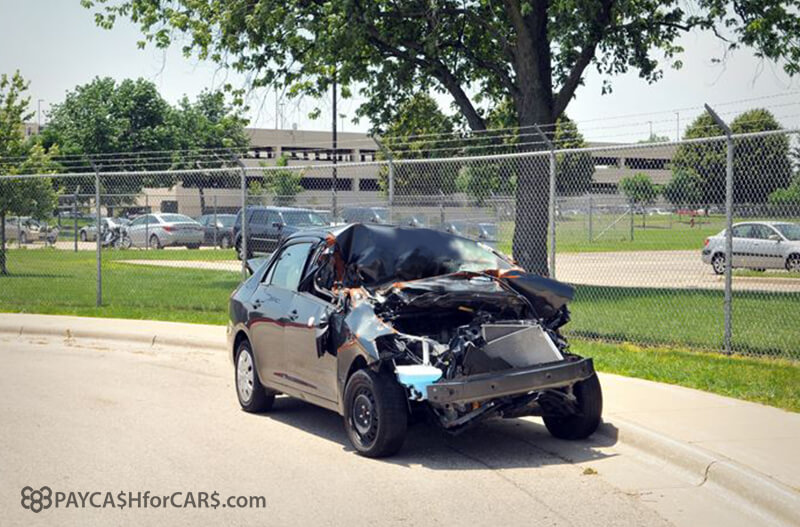 How to be careful while choosing the buyer?
You want to earn cash for cars but if you are not careful while selecting the buyer then you might end up earning big trouble for yourself rather than cash. The seller should analyze the buyer's authenticity before finalizing the deal with them. The owner needs to work smartly and should not move further with the selling process if noticed something odd in the conversation they had with the buyer. Do go for reviews first if you want to know about a particular firm that buys cars. Take advice from someone who has experience in selling cars for cash. Evaluate the most appropriate selling price for your car and only go for buyers who are ready for it. Do not take the decision in a hurry and always chose the buyer who follows the legal laws. If you decide to sell cars for cash then be genuine with the price and do provide the details about the car to the buyer. Do not get overwhelmed if the buyer asks nothing about the car and agrees to pay the selling price without even looking at the car, this could be a catch.
If you want to earn reasonable cash for cars in USA then there is no better place than 1888paycashforcars.com. It is quite an old company and has also been given A+ grade by BBB.  Here the seller gets top price for their wrecked, damaged, junk or used car.
Commonly Asked Questions