Establish ownership: Prepare the title documents before you sell cars for cash to the buyers as your car cannot be purchased without your identity. If you have misplaced your title document then you can contact the District Motor Vehicle department for a replacement.
Assess the value: Before you enter the negotiation process with the buyers, be sure to research the pricing and value of your car. You can visit various online platforms which offer you estimates of scarp car in you locality.
Get quotes: It is always better to compare quotes from various buyers before you finalize your deal to extract best value for money for your car. Getting quotes is easier online. However, if you want to sell the car to some local junkyard, then do visit few shops and personally get their quotes.
Deliver your car: If you are selling your car to some local junkyard, then you can drive your car all along to the shop. However, if the junkyard you have finalized is at some remote location, then it might not be feasible for you to drive. In that case, ask the junkyard owner to send someone for towing the car. Make sure that you check their identity before handing over the car keys.
Abiding by lemon laws: It is important for you to abide by the laws pertaining to your region or country, especially the ones involving the transfer of ownership and registration. These laws are meant to protect the interest of consumers from frauds. The laws that you definitely need to abide include state lemon laws, mileage tempering laws, private seller laws and price maximums.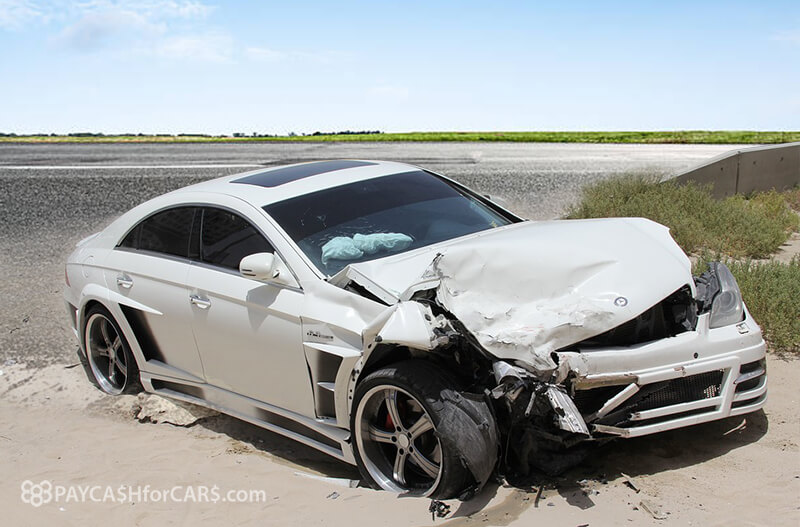 Ways to sell cars for cash
Sell your car as is: This option is useful when the condition of your car is good and all the components are working properly. Moreover, you need all the documents such as title, warranty, service records, insurance, etc. It will also fetch a significant amount of cash as compared to selling it in a scarp.
Break up your car for parts: Sometimes your car is not in running condition but its parts are still functioning properly. In such a condition, it is recommended that instead of selling your car for cash, you can dismantle its working components and sell them independently.
Sell it to local junkyard: If there is a local junkyard near your neighborhood, then you can easily sell junk cars for cash. You need to prepare the required documents, contact the junkyard owner and ask for a quote. After that, some person from the junkyard will visit your place and inspect the car. If they are satisfied with the condition of the car, they will finalize the deal and take the car. You don't have to drive your car all the way to the junkyard.
Sell your car as scrap: This is the last resort left when your car is totally damaged and you don't have any papers left. Many buyers are interested in buying your car for scrap, dismantle its metal parts, melt them and mold them into new ones.
Sell it online: It may seem to be a tedious method, but if implemented properly, it delivers best value for your scrap cars. All you need to do is create an online account, upload pictures of your car and add some relevant description. After that prospective buyer will contact you along with their quotes. This way, you are able to reach to a larger buyer market.
If you wish to sell junk cars for cash online, then 1888paycashforcars is the best platform for you. It is an online car buying company which provides an efficient and trustworthy service.
Commonly Asked Questions