How to sell a junk car for cash without hassles?
June 19, 2019

What is good about selling junk cars for cash?
July 5, 2019
If you have an old car lying in your garage, then the thought of disposing of it may have crossed your mind multiple times. But as you don't have any experience in this business, you might have procrastinated your decision. A lot of worries creep in our minds when we decide to selling junk cars for cash. The very first problem encountered is identifying credible and potential buyers. It is very important to evaluate the buyers in order to avoid any kind of scam. It is also necessary because dealing with professional buyers will end up in good negotiation. The second problem you will face is adhering to the whole procedure right from contacting the buyers to closing the deal. You may also have to devote a lot of your time and effort in the process. Usually, most junk car buyers have a good reputation. However, you must always adhere to prescribed steps and avoid common mistakes to earn a good deal.
Most common mistakes you can avoid when selling junk cars for cash
Making sure that you have signed the release of liability: Once you have sold your car, you don't have any control to what happens to it. In case you have not signed the liability release document, you are still the owner of the car on the paper. If in case the car meets an accident on the mishap, you will be the person responsible for it. Once you have handed over your car, do sign the liability release and inform your local department of a motor vehicle to cancel your registration. Also, contact your insurance company to close your insurance premium for the car.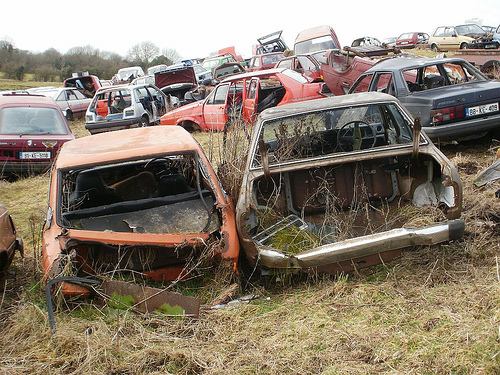 Make sure that the buyers adhere to their original offer: Sometimes the buyers give false promises and provide you with lucrative offers. But once the deal is finalized, they start asking you to reduce the cost. Do not accept their offer in such a condition. You may lose such buyers, but it is always better not to sell your car to them than end up in a losing negotiation. You can further explore other potential buyers who will give you top dollars for your car.
Do not sign the title or deliver your car unless you have received cash in hand: Once you have handed over your car to the buyer, it is difficult to extract money from them. So, it is always better to ask for instant cash on the spot before you agree to sign on the title of the car.
Make sure that the buyer is offering towing service: Usually, companies that pay cash for junk cars offer free pick up service. If you are selling to an individual, ask them to come and pick the car from your location. It will not save your time but also your effort to drive your car all along the way to the buyer.
Remove all your personal belongings: Once the buyers take your car, it is very difficult to retrieve any lying accessories or belongings. Many times, we keep important documents in the car and forget them to pick up. At the very first step, we must thoroughly check each and every storage location inside our car including the glove compartment, central console, back of seat cover, hatchback, door pockets and under the seats.
Do not take the first offer until and unless you are in a hurry: Always try to evaluate multiple offers before finalizing on one. Sometimes you are in a hurry to get instant cash and tend to accept any offer. But by doing so, you may end up in a losing deal.
If you are looking for buyers who are interested to pay cash for junk cars, you can visit and contact the team at 1888paycashforcars.com. It is the largest and oldest car removal company in the USA. The company has over 25 years of experience in the car- buying industry. 1888 Pay Cash for Cars provides the best deal for junk cars.
Commonly Asked Questions