Junk Car for Cash – Steps to Follow
August 9, 2018

How to get the most money for your junk car
September 13, 2018
Selling a wrecked car is one option to get rid of a car no more valuable or worth driving. Keeping a wrecked car with you after heavy accidental damages can be quite expensive. If you move the Insurance Company for help, eventually you will pay for the costly bills. Even if the insurance company pays a certain repair amount, you won't get the car in its original form. Yes, it is very difficult to restore a wrecked car in its pre-accident condition.
The newly repaired car will have certain flaws and inconsistencies which would affect its resale value. The value of the car diminishes over time and an accident history will drop the value even more. It is difficult to sell your car fast which has been wrecked or damaged. This is where 1888paycashforcars comes to your rescue. We are an accredited junk car removal business that can help you sell your junk car quickly.
Taking a better decision for a Wrecked Car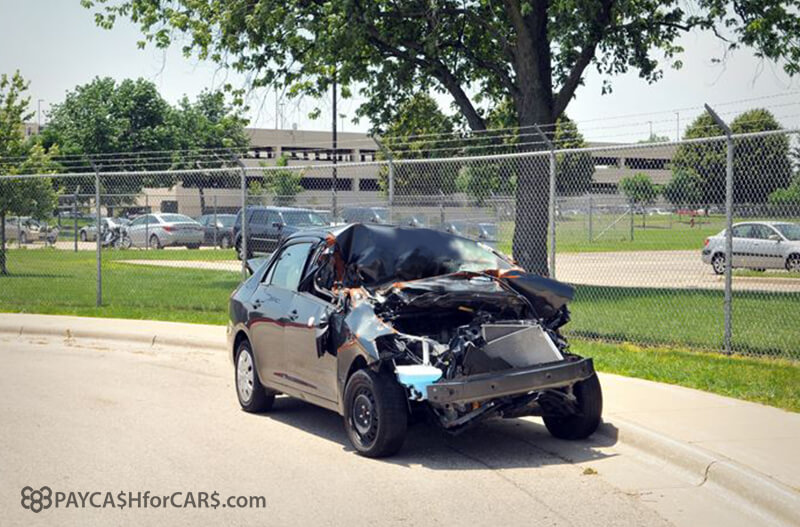 It is solely your decision to either repair a wrecked car or sell it fast. Choose an option that is the most beneficial in the long run. You must clearly analyze the two options and then agree to the best one. There are different ways to choose the better option of dealing with a wrecked car-
• Getting an estimate of the Repairs: You can ask your insurance company to estimate the cost of repairs. Visit local car body shops to know if they charge less for the same work. If you are thinking to sell your wrecked car after the repairs, you can go for aftermarket parts. If the entitled insurance amount is low, you will have to pay more to get the repairs done.
• Finding the worth of your wrecked car: Another option available is getting the worth of your wrecked car and selling it. There are various online platforms to get a fair estimate of the worth of your wrecked car. A better negotiation is possible when you sell your junk car to private dealers.
• Requesting an online Quote: By filling out 1888paycashforcars free online quote, you can get an instant cash offer for your wrecked car. We buy cars of any make and in any condition whether working or not. After offering a genuine price for your junk car we schedule a pick-up upon you agreeing to it.
It is your choice to go with the better option with minimum hassle. There are thousands of wrecked car owners in the US every year. The people having an insurance cover get the car repaired or declared as totaled. Mostly, the car owners want to get rid of their wrecked cars after a major accident or collision.
At 1888paycashforcars, you deal with the best junk car buyers in the US. When you sell your junk car to us, you have the advantage of getting a fair price. We buy cars, trucks, SUVs in any condition and get the maximum value out of them.
We make the transaction of selling your car stress-free by providing free towing facility and on-the-spot payment.
To avail our best services, fill the online quote now.
Commonly Asked Questions