Selling a Wrecked Car Easily
September 12, 2018

All about selling Junk cars for cash
September 18, 2018
Miami is a beautiful city with sights to behold and beautiful beach homes. But finding junk cars on people's property is common. These wrecked cars uselessly occupy space in garages deteriorating the otherwise attractive homes. One could easily get rid of that junk and get cash for cars that might seem a lost cause for once.
Miami is booming with businesses all around, thinking about selling you're damaged, wrecked, junk car can be a little messy as you could get ripped off. You need to make sure that you have a sweet deal that gets you top dollar for your junk. Not to worry anymore,   1888paycashforcars is a one-stop place for you which specialize in buying wrecked, ruined, used, junk and fine cars. No more stressing on questions like How to sell my wrecked car? Or where to sell the junk car for cash? Located in Pompano Beach, Florida it has never been easier for people living Miami to sell damaged cars that have been rotting in their garage.
1888 pay cash for cars has been around in the junk car businesses for around 30 years that makes it the most reliable and go to place. They pay cash for your junk car and provide complimentary towing services as well.
---
HOW IT WORKS?
To avail their services you can give them a call or visit their website. You will get a quote once you have gone through a simple process that lets you give the details of your junk car.
For online services you need to fill out a form regarding vehicle details such as make, model etc. you can also submit photos for a more accurate quote. If you call, the same would be asked by our executive for making out the perfect quote for your car.
After you have accepted the quote and a price is agreed you will be paid the same day. A pickup can be scheduled for towing your car as per your convenience.
You could sell damaged cars within a day and get good cash without worrying about towing the junk.
---
HOW DO YOU GET TOP DOLLARS FOR YOUR JUNK CAR IN MIAMI?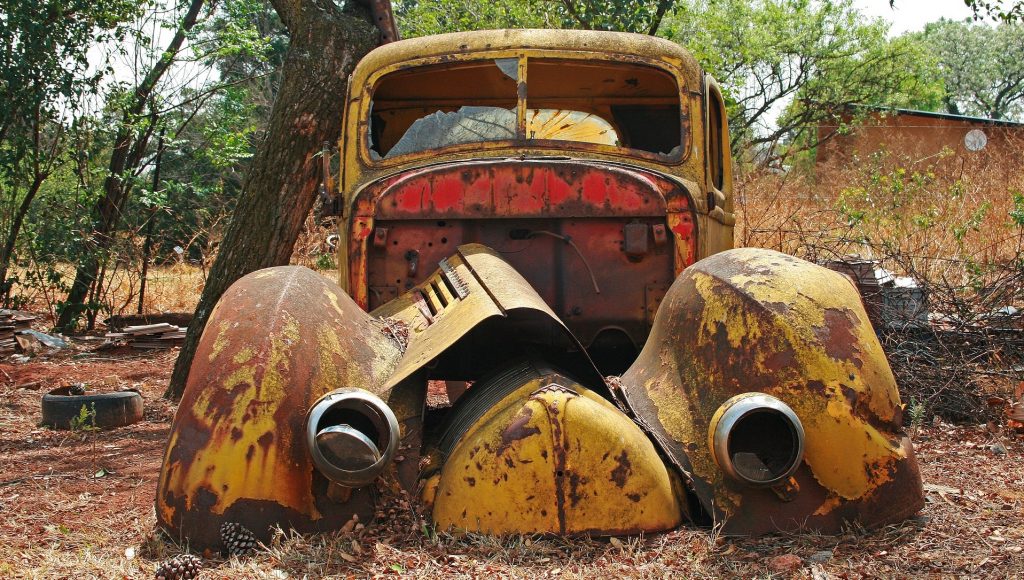 Look for a reliable place to sell your junk car. 1888 Pay cash for cars has been around for 30 years in the business with satisfied customers, which makes them as one of the most trustworthy places eliminating the idea of being ripped off completely.
Used cars can be of different make, model, kind and brand. 1888 Pay cash for cars provides services all across the country which gives them a good edge on the valuation of your cars price. They ensure best prices on your junk car based on its make, model and other details provided.
Look for dealers that have a scheduled pickup for towing your car as per your ease. It will save you some money and the hassle involved.
Quality based services are very important. You don't want to be stuck in the process forever. Look out for dealers having easy procedures, quick payment options, and a customer satisfied base.
Most of the times dealers don't talk about the hidden costs involved. Make sure that the quote you get is genuine and final.
As mentioned the quote that you get from a dealer is very important. Every dealer has a quotation process that values your car. But how to be sure that you get the best quote! You need to be stringent in the quotation process. Ensure that you are getting asked the correct questions! Answer the questions correctly else it could backfire on your quotation. Have good knowledge about your car. Never be in a hurry while filling out any form, take your time to read it carefully. Clarify from the dealer all the obligations and be certain that the process is safe and ensured.
---
POINTS TO LOOK OUT FOR WHILE SELLING YOUR DAMAGED CAR
PARTS- If your junk car has working parts you could get more money out of it depending upon the demand of the parts in the market.
WEIGHT- The more the weight of the car the more metal it has and more the value it adds.
Tires- If the tires of your car are in working condition then definitely it will get you a better price.
GLASS SCREENS- Windshield glass screen and other window glasses are costly. If you have it well restored on your junk car, you bet for a better asking price.
LOCATION- The more near you are to the dealer the maximum is the price you get. The further your car has to be towed the less you get paid.
Selling junk car for cash in Miami has never been easier with all the knowledge that you have now. You can easily get rid of that junk now, getting more money out of it that you would have ever imagined and free some space in your garage. Junk car dealers make their living through scruffy junk cars like yours, so don't sell yourself short. Go and get the most value for the wreck that you own.
If you wish to earn top dollar, then you must select the best company to sell cars for cash. 1888paycashforcars.com is one such company that is highly experienced and offers good value for your car. The company is highly reputed across the US and delivers high-quality services to its clients.
Commonly Asked Questions