Cash for Used Cars Instantly
February 13, 2019

Things to know for selling junk cars for cash online
March 4, 2019
Selling junk cars for cash is an easy option to get rid of your old car lying useless in the garage. However, most people don't plan properly in advance and land up in troubles. Mostly they are in a hurry and can be duped by experienced buyers. Moreover, they fail to keep a record of tax litigations and fall in legal troubles. Sometimes they fall for attractive vouchers offered by the buyers. People also tend to ignore accessories they might have left in the car and may lose personal and important belongings which cannot be returned after the transaction. To ensure that you don't fall in a trap for such mistakes, you need to avoid certain things when selling junk cars for cash.
Things to avoid when selling junk cars for cash are as follows:
Always sign over your title after you have received cash in hand: Some junk car buyers give excuses and may offer to give you cash afterward. But you must only hand over them the charge only after you have received the cash to avoid any fraud.
Ensure free towing: Usually, companies buying a junk car for cash offer pick up services which relieve you from towing troubles. However, some buyers may ask you to drive your car all the way to the junkyard. But you must ensure that the buyers themselves take the responsibility of towing.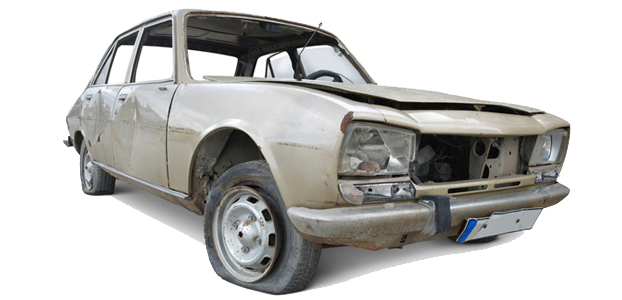 Avoid free trips and vouchers on offer: Sometimes companies that buy a junk car for cash offer you cash plus vouchers at particular prices. However, such vouchers have a catch and are difficult to use or cash. Hence you must ignore such too good to be true offers and opt for full cash payment.
Donation of your car: If you are socially concerned, then you can also opt for donating your car to a person or organization. However, there are a few things that you must keep in mind before donation. You must take guidance from an accountant regarding tax deduction laws. You must also go through the profile of the person or company to whom you are donating your car for checking their credibility and trustworthiness.
Removing personal accessories: Before selling junk cars for cash it is always better to ensure nothing is left inside the car which may contain precious personal accessories. You must always check all possible storage places including seatback pockets, glove compartment, beneath the seat, under the rug, trunk, side door compartments, and central console. You might have left an important bill, few bucks or some important note. Once you have sold your car, it is almost impossible to get back your belongings.
Don't go for the first bid, unless you are in hurry to sell your car: Seeing your car lying in the garage can be a headache. On top of it, if you have to pay rent for the garage, then it becomes a nuisance. This makes you restless and induces a sense of hurry to sell your car. Getting quotes for junk cars is fast and easy. So you have to be patient and wait for at least 2-3 quotes from local as well as national companies. It will provide you with options for selecting the most profitable bid.
Uninstalling customer accessories: Usually, people who buy a junk car for cash don't like to buy old accessories that are already installed in the car. In such a condition, it is advisable that you remove the accessories like music player, stereo or back up sensors and use them in the next car you buy.
1888paycashforcars.com is the best platform to sell your car. It offers the best price for junk cars. This business has achieved an A+ accreditation from the Better Business Bureau.
Commonly Asked Questions