You may have asked yourself "Can I get cash for my car?"
If you have an old car sitting in your driveway for long it may have lost its value. But there is still hope to get cash for your car. How?
No matter the condition of your car, you can sell junk cars for cash to 1888 Pay Cash for Cars. You need an assurance that you get maximum cash for your car even if it's a junk car. To get the most money for your junk car it should be in one piece at the time you sell it.
Selling a junk car as a whole will get you the maximum cash irrespective of the fact it is scrapped later on.
The best place to sell your junk car will be the one-
That offers the best customer service;
The representatives are available to provide answers to your queries;
The pickup facility is free of cost scheduled at your convenience;
Pays you top dollars on the spot at the time of pickup.
Getting cash for your car matters along with facilities that make it easier for you to sell your junk car.
Useful Tips to Get Cash for Cars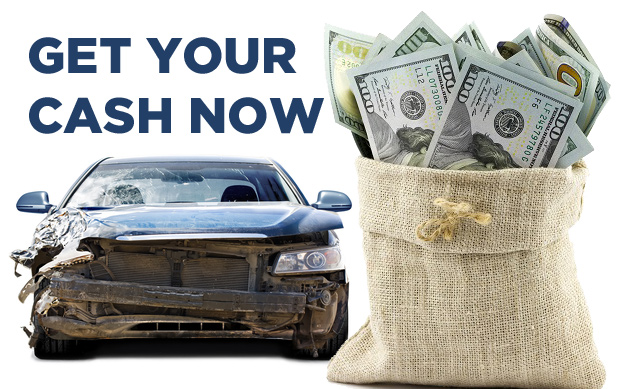 You need to use your wisdom to find the best place to sell your junk car. When searching for junk car buyers online some useful tips can help-
Selling your Junk Car in one piece: In order to get the most cash for your junk car, you need to sell it in one piece. If there are some extra accessories then you can sell them separately. A junk car can be towed away only when it is in perfect shape. Perfect shape here means the body of the car is intact whether damaged or broken. You will come across many junk car buyers willing to buy broken, damaged or wrecked cars. So there is no need to pull apart your junk car into pieces to get a better price.
Calling Multiple Junk Car Buyers: To find the best place to sell your junk car you need to call multiple junk car buyers. By doing so you will be able to compare the offers made by different junk car buyers and choose the best one. Make sure you are dealing with a company that offers best services compared to others. To take the final decision, fill out the online quote on different junk car buying websites to receive the offers. The company giving you the highest price without charging any extra costs should be your choice.
Understanding your Local Junk Car Laws: Understanding the junk car laws of your state is very crucial to getting cash for your car. Every state has certain rules for selling a junk car for cash which you must follow. You need to have the right paperwork available for you to sell your junk car for the best price. The least a professional junk car buying company asks from its sellers is the title of the ownership.
Get the estimated value of your junk car and proceed to sell your junk car for cash today.
If you wish to earn top dollar, then you must select the best company to sell cars for cash. 1888paycashforcars.com is one such company that is highly experienced and offers good value for your car. The company is highly reputed across the US and delivers high-quality services to its clients.
Commonly Asked Questions