Best Place to sell a junk car
May 2, 2019

Best ways to get cash for cars
May 24, 2019
If you want to sell your car for cash, you can do it on your own by just following simple steps. You will need to some research and market analysis which help you better estimate the price of your car. You will also need to search for online portals and places that buy cars for cash. Depending upon your convenience and the value that you want for a car, you can choose any type of method for sale.
Know the value of your car: It's important that you have a thorough knowledge regarding the value of the car you want to sell. You can always search online for estimating the prices. There are many online portals that offer you free services for estimating the value. All you need to do is to feed some specifications including the model, make, year or purchase and mileage. You can also calculate an approximate price of your car by taking into account yearly depreciation of 10%. If you have a fair idea of the prices, you will be in a better situation to negotiate with prospective buyers and crack a good deal.
List your car on online portals: Selling your car offline may cost you more as you would end up paying the middlemen. On the other hand, there are many online portals that offer you such services for free. Moreover, you will be able to communicate with a larger pool of potential buyers on online platforms. You can also put up an advertisement describing the details of your car. You can also upload good quality pictures of your car covering all the angles and spots for attracting more buyers. Always try to click the photographs during the daytime in order to get better contrast.
Get it repaired: If you want to get good cash for cars, you can do some repair work. You will need to contact a professional mechanic who will first inspect your car and then give you a rough estimate of the repair expenses. Once your car will be repaired, you will better be able to negotiate on the prices.
Odometer reading: Buyers are not interested in cars that have crossed 100K kilometer run even if the model is not very old. In order to get the best value for money, you must avoid excessive travel by car.
Buy a popular color: This might not have crossed your mind when you first bought your car. However, popular colors always sell even after they have become old. Make sure when you buy a car, select the color that is in most demand. You might be surprised to find potential buyers for your used car afterward.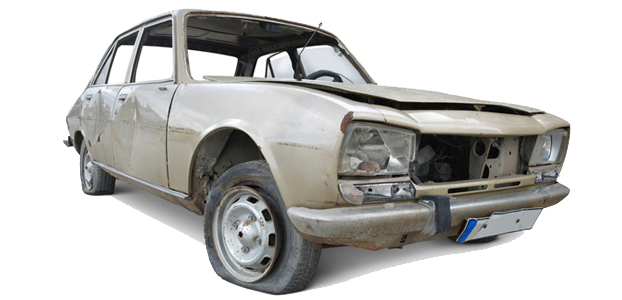 Safe ways to accept payment in case you sell your car for cash to a private party
Meet at the bank of the buyer: Making the transaction at the buyer's bank is 100 percent foolproof method for both parties. First, get the check cashed and then turn it into the cashier's check. You can offer to pay the fees for the buyer's check as the whole process is for your own convenience only.
Meet at your own bank: The other option is that you ask the buyer to complete the transaction formalities at your bank. You can deposit the cash on the spot and complete all the paperwork there and then. You can also ask your bank manager to provide you a private spot to complete the process.
Creating a one-time account: Another option is to open a small savings bank account having supermarket branches. These branches are usually open for extended hours for seven days a week. You might also get a free gift for the transaction. The process is also safe as the supermarkets have cameras installed all over the place.
If you wish to know more about places that buy cars for cash, as you want to sell your car fast and at the best price, then 1888paycashforcars.com is the best place for you. You can grab a great deal for your car here. This USA based company is one of the largest and has around 25 years of experience in this car removal service.
Commonly Asked Questions