Don't worry if you have a scrap car lying useless in your garage. Your useless car can still earn you top dollar. Yes, you heard it right! The market to sell cars for cash is huge and buyers ranging from individual persons to professional companies are willing to buy cars for cash without much of a hassle. These include individual buyers who are car enthusiasts, professional junk car buyers and licensed dealers who help you negotiate with other buyers. You can either scrap your car as a whole or in parts. If some of the parts of your car are still in working condition, then you can consider getting them dismantled and sell them separately. This way, you would be able to make a higher profit.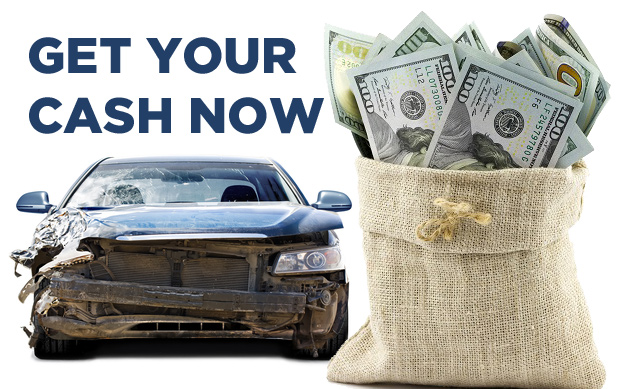 Which is the most profitable way to scrap cars for cash?
Your choice of scrap buyer will depend upon how much trade-off between profit and effort. Individual buyers, who are interested in vintage stuff tend to offer you the highest value for your scrap car. Since they are passionate about old cars, they are willing to go the extra mile to get it. Moreover, since they are also not very experienced in the business, they may not unnecessarily negotiate at a low price. However, identifying and communicating with such buyers is highly painstaking and consumers a lot of your time and effort. Moreover, you will have to present all the documents and complete the formalities before finalizing the deal. And that too, all by yourself. A less profitable, but a more convenient way of selling cars for cash is through scrap car buyers. They are professional companies who are willing to buy scrap cars for cash as they are interested in its metallic parts. They dismantle all the parts of the car including the body and then separate the metallic and non-metallic parts. After that, they melt the metallic parts and create new and useful parts. Sometimes, they sell metallic parts to another company and earn a profit. The heavier the car, the higher is its value. Identifying and communicating with scrap car buyers does not require much effort as they are either located in your neighbourhood or you can simply search them online. You can communicate with them through the contact details they have shared on their website. In order to reach out to a large number of buyers, you can also put up an online advertisement and provide all the details regarding your car. The third and least profitable option is selling cars for cash through professional dealers. This option is more suited for owners who don't have enough time to spare for searching and negotiating with the buyers. They are mainly interested in scrapping their car and are not much concerned about the value they are getting. They just want to get the job done. They are easy to approach and perform all the formalities for you. You just have to provide the details about your car, and they will take care of contacting and negotiating with the buyers. However, since they are performing all the work on your behalf, they charge their fees which lowers down the amount you will receive in the end. Depending upon your requirement of cash and the time you can spare, you can choose any of three options. 
If you are interested in scrapping cars for cash and wish to get the most profitable deal, then you should contact 1888paycashforcars.com as they are the most experienced company with 400 offices and offer quality services to their clients.
Commonly Asked Questions