To scrap cars for cash, you can find various possibilities. You can select the best option as per your convenience and profit you wish to earn.
Car enthusiasts
Some people are highly passionate about cars and are willing to pay you a good amount. They are looking for owners with old cars which they get modified.
Though they are the best option for you, identifying them is a bit tough as they are less in number. You have to be patient enough to find one for your car.
Individual buyers
These kinds of buyers are in the need of a car but don't have enough money to buy a new one. As such, they are comfortable in buying an old car at a lower price and spend some money on its repairs.
These buyers can pay you a good amount. However, they want a working car. So, you have to make sure that your car is presentable. Also, get minor repairs done if necessary.
Junkyard shops
Junkyard or wrecking yards are into the business of buying and selling junk cars only. They are not interested in driving your car. All they want is the metal part. They melt it to form new products.
Remember, when you scrap cars for cash, do check if any part is working or not. If yes, then get it dismantled and sell it separately. This way, you will be able to earn more.
The best part is, you don't have to worry much about the paperwork while dealing with junkyard shops. All you need is the car's title to prove your ownership.
Professional dealers who scrap cars for cash

These are car dealers who have strong networks in the market. They can connect you with professional buyers.
If you don't have much time to spare, then this is the best option. They will help you in locking the deal, completing the documentation and payment formalities.
However, they charge a fee for their services and hence are not the most profitable option.
Steps to scrap cars for cash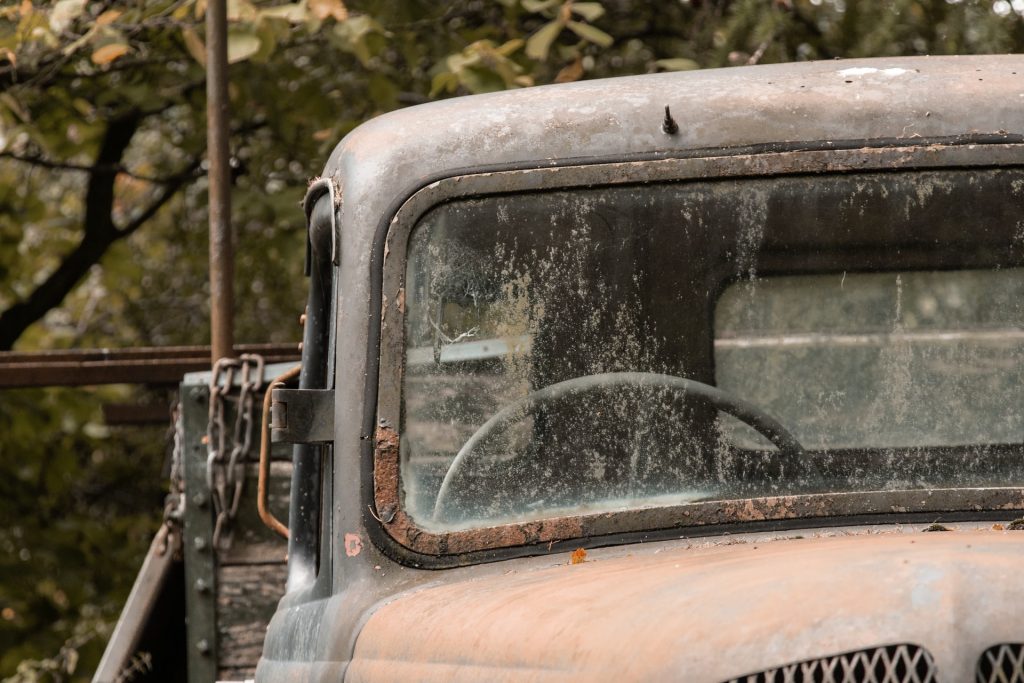 Do online research on how to scrap cars for cash

Being informed is a must when you opt to sell cars for cash. As you won't be having any prior experience, you won't be able to understand the manipulations of the buyers.
As such, you need to get some knowledge about the market for used cars. You can visit websites that provide relevant information.
Get your car valued
Knowing the value of your car is important as it will help you in negotiating with the buyers. You won't be duped by fake offers.
You can explore online websites that provide you with an estimated value of your car.
Set a selling price to scrap cars for cash

Once you have an idea about your car's value, you can put up the selling price in advance. Make sure that you mark it a bit higher than the actual price.
This will provide you with a margin to negotiate.
Search for the right buyers
Selling your car to professional buyers is the key. They have a strong market reputation and therefore provide the best offers to you. For that, you will have to put up some effort to shortlist the buyers that seem to be credible.
You can visit their website and read their description. You can also read client reviews on their profile. This would suffice for you to find out the best buyers in the market.
Post online advertisement

Though a personal visit to the shops is a tried and tested method, it has become obsolete. If you want to reach out to a large number of buyers, you will have to put an online advertisement.
All you will have to do is set up your profile, add some description about your car and upload some quality pictures. This will make it easier for the buyers to get an idea of your car.
Evaluate the offers
Once you post the advertisement, you will receive multiple offers from the buyers. Make sure that you don't hurry into the deal. Sit back and evaluate the offers.
Check whether the prices put by the buyers match the market value of your car. Make a final list of the offers you feel are genuine. You can then select the most profitable one and proceed with the negotiation.
Arrange a test drive
It's better to meet in-person with the buyer. It's easier to communicate face to face. Besides, you will also have to find a place for a test drive. The buyer will want to test the condition of your car.
While doing so, ask someone to accompany you for support as such locations are not safe to go alone.
Get cash payment before you scrap cars for cash

Receiving payment in the form of cash is the safest bet. You don't have to keep reminding the buyers about the payment. However, if you are in a hurry and accept partial payment from the buyer, then you will have to wait for the full amount to be transferred.
This may frustrate you in future.
Inform Insurance company
Your work does not end on receiving the payment. You still have to inform your insurance company and ask them to stop your future premiums.
Also, contact the local department of the motor vehicle and get your registration cancelled. This way, you won't be having any liabilities with your car.
How can I know if the buyer is genuine?
It's quite simple. You just have to be alert and look for the characteristics mentioned below.
Good market reputation
Any buyer which is highly rated in the market is bound to be genuine. They simply can't get quality reviews out of anywhere. It's their top service that has earned them strong goodwill.
You can see any buyer's rating or read their clients reviews to get an idea about their credibility.
Clear communication
Genuine buyers are professional in every aspect and when it comes to communication, they are highly courteous.
They listen to their client and lay down all their terms and conditions before-hand.
Providing multiple services
Professional buyers provide complimentary service to their clients including free pick-up. This way, the clients do not have to take the trouble of driving their car to the buyer's location.
Genuine license
All the professional buyers abide by the laws and therefore carry their working license. They don't hesitate to show it to the client.
If you wish to earn top dollar, then you must select the best company to sell cars for cash. 1888paycashforcars.com is one such company that is highly experienced and offers good value for your car. The company is highly reputed across the US and delivers high-quality services to its clients.
Commonly Asked Questions