Damaged, Unused and unnecessary vehicles take up lots of space in your driveway, may leak toxins onto your property and onto your landscaping and are generally bad to have around. If a junk car sits on your property too long, it may actually reduce your property values, or cause long-term damage to your land. If you have a junk car on your property, your top priority should be to sell that junk car for cash as soon as possible. To get cash for used cars, junk cars or damaged cars is not that difficult if you know the right place. You could sell cars for cash without any hassles if you know 1888 pay cash for cars. Do not waste your time looking for places that buy cars for cash because 1888 pay cash for cars is the best place for you.
The simplest way that you can sell your junk car for cash is by selling it as-is to a trusted, reputable, used car buying company like 1888 pay cash for cars. This is an ecologically conscious way to dispose of an unwanted vehicle. We speak of ourselves so highly as we have been in the business for over 25 years and through our extensive experience we have made the car buying and selling process totally customer oriented. You can stop looking for "cash for junk cars near me" as we operate all across the country with over 400 offices all around.
Junking your car for cash-things you need to know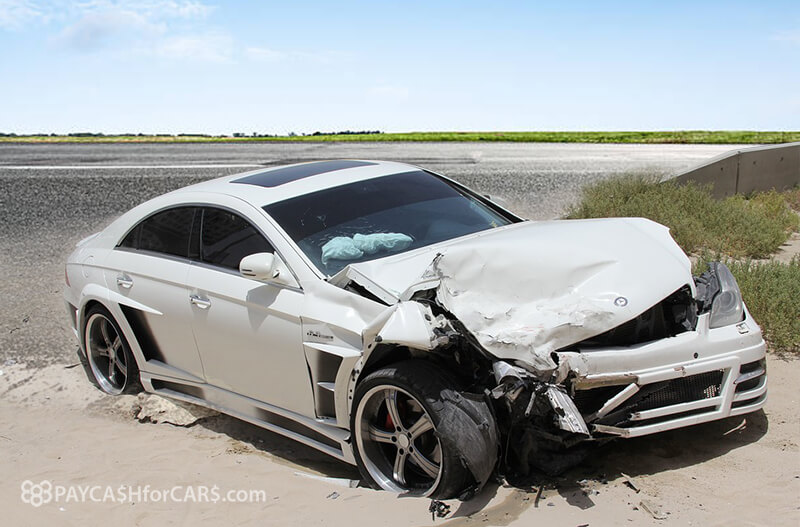 Probably you have made up your mind to sell your damaged car, so you might look for places that buy cars for cash, even though you know about 1888 pay cash for cars but that's just human instinct. We won't stop you but will tell you what you need to know before you scrap your car for cash.
To sell cars for cash make sure that you can prove ownership: It's absolutely essential to have the junk car's title in your possession at the time of sale. That's because junkyards don't want to be handling stolen vehicles! Without the title, you can't legally sell your damaged car. If you don't have the title in your possession, you're not going to get a deal with a reputable junk car buying company. Conversely, if the junk car buyer doesn't ask for proof of ownership, something fishy is going on.
Do your research before you sell cars for cash: How much value does it have? Now, of course, if you're considering salvaging the damaged car for parts, it's probably not going to fetch top dollar. The car's best days are certainly behind it. But this process will give you a starting point to negotiate from. 1888 pay cash for cars knows the value of your damaged car and will present you with the best quote possible.
Arrange transport: Some places that buy cars for cash will make things easy for you and tow your car free of charge as in the case of 1888 cash for cars, we offer free towing services all across the country. Others might try to sneak in a fee for the car to be towed. Still others might ask that you arrange transport separately. Straighten this out before you agree to anything.
Shop around to get top cash for your used car: When you bought the car, you probably compared prices at different dealerships. You should do the same thing when selling the vehicle. Call around to different junkyards and compare prices. You'll also want to see if the places that buy junk car for cash pays for transporting your vehicle. As in the case of 1888 pay cash for cars we offer free towing and for your knowledge once again our quotes for your damaged cars will be the best.
If you are searching "cash for junk cars near me" I recommend you should stop, why toggle around searching for places that buy cars for cash when you have 1888 pay cash for cars just a phone call away, or a click away. You can contact us on our phone number 1888-729-2274, or visit our website to get a quote for your damaged car.
Top cash for used cars or damaged cars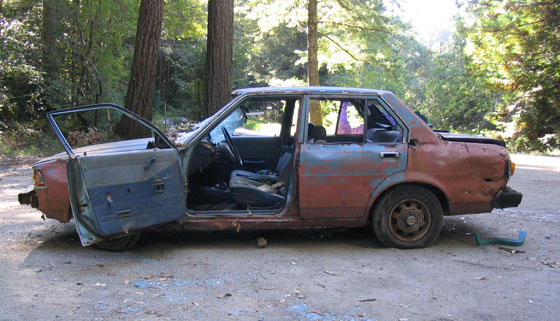 1888 pay cash for cars has a easy three step process to get cash for used cars or damaged cars. Simply contact us for a quote by calling us or visiting our website and get a free tow and receive instant cash. We'll buy any damaged car or cars, whether it works or not and regardless of the age, size or condition. The 1888 pay cash for cars buying process works so that you're not charged anything to scrap cars for cash, just free quotes, free pick up and fast cash for used cars. You'll get cash for your damaged car the day we pick it up and provide you with a receipt at your request.
Once we give you a quote, we can pick up your car as scheduled at your convenience. In most cases, we will need your car title, but sometimes your license and registration will suffice. We'll take care of all of the transfer paperwork and processing according to your state's transfer laws. You can find out how much your car is worth by filling out our Get a Quote form.
There are many companies offering cash for used cars all around the country but very few are like us. Some of these companies are reputable, while others… well, not so much. You want to make sure you get a transparent deal that returns top cash for used cars. Remember that car parts often sell for good money on the market. So if you want a hassle-free way to secure a great deal on your damaged car, check out 1888 pay cash for cars. We're known throughout the country for giving fast and easy cash on the spot. We don't sneak in fees or attempt any other shady dealings. Instead, you get rid of your scrap car for cash on the same day and you'll walk away with money in your pocket. If you've got a junk car and you are searching for "cash for junk cars near me" in any location in the country, then we are your best bet. Contact us right now to find out about our killer deals!
If you wish to earn top dollar, then you must select the best company to sell cars for cash. 1888paycashforcars.com is one such company that is highly experienced and offers good value for your car. The company is highly reputed across the US and delivers high-quality services to its clients.
Commonly Asked Questions