If you're thinking "sell my junk car online ", now is the absolute best time. 1888paycashforcars.com gladly gives cash for junk cars. We have a simple process through which you fill out a form on our website "get a quote" section and we can make an offer based on that. Once the offer is accepted, we come to your location to pick up the junk car and tow it away for you for free.
How to know when you should Sell your Junk Car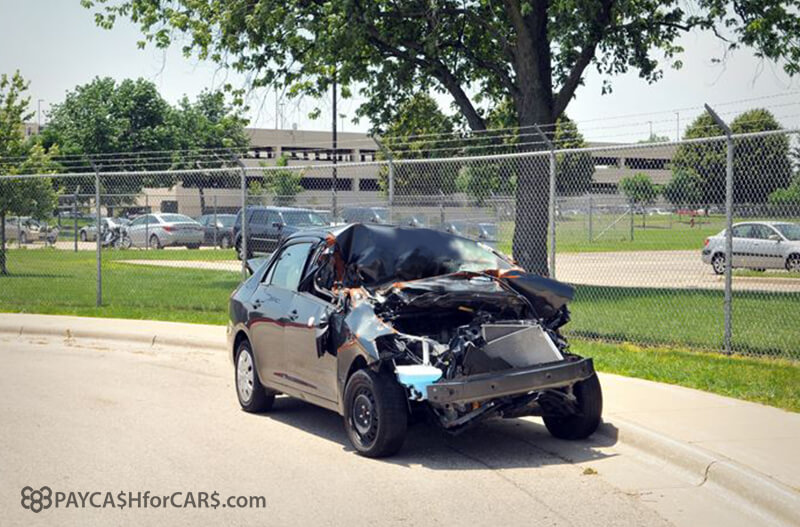 Your present vehicle is no longer an asset for you and instead becomes a burden when:
Price to repair and service is greater than vehicle's actual worth.
It has little or no worth in terms of trade-in
It has lots of problems that you don't want to pass on to the next owner.
You do not want to go through the hassle of putting up an ad in the paper or on the internet to find out if there is anyone who might still be interested in it considering its repair concerns.
It has been sitting so long inside of your garage and you want the room for a different automobile.
What is the Junk Car Selling Process?
There are a couple of strategies to carrying this out: the old-fashioned method or the contemporary approach. The outdated approach involves driving around to find local junkyard companies or examining the community classifieds section for businesses that will pay cash for junk cars. Look for ad headings like: "cash for junk cars, we buy junk cars, sell my junk car" etc. A simpler and more practical approach is to utilize the internet to find possible buyers for your junk car. Use Google and Bing and type in the search bar "cash for junk cars" for example, and you could get a list of businesses in the area that may be pleased to purchase your automobile. And hopefully, you already did. And I hope we ended up at the top of that list.
Selling your car to 1888paycashforcars.com is pretty straightforward. All you need to do is provide us with some basic information about yourself and the auto you would like to sell. Provide the year, make, model, mileage, body condition, engine condition, indicators of external or internal damage and so on. We could also inquire about the history of the automobile … whether or not it has been banged up in a car collision, deserted, left in your garage for an extended time or have experienced serious flood damage … that sort of info. When we have the required information, we can then offer you a very competitive quote. Once the price is agreed upon, we arrange for a pickup and tow away your vehicle for free.
Are there any Hidden Costs?
Some junk car companies use a wide range of concealed "gotchas". Little extra fees which mount up that make selling your vehicle to these people significantly less beneficial. We do not do this. We don't have extra fees – zero towing fees, zero administration charges. We just want to get your automobile at a great price without any hassle or scams.
If you wish to earn top dollar, then you must select the best company to sell cars for cash. 1888paycashforcars.com is one such company that is highly experienced and offers good value for your car. The company is highly reputed across the US and delivers high-quality services to its clients.
Commonly Asked Questions