Receiving cash for cars is the best part of selling junk cars. If you are not driving your car anymore you can sell it for some cash. But the cash that you get is affected by many factors. You cannot always sell a junk car for a higher price. The companies pay cash for junk cars after determining the value. If you keep on holding back your car for long, remember its value is going to depreciate each day.
So to get the best cash for your car, sell it as early as possible. When you choose the junk car buyers, they will evaluate the worth of your car. After estimating the worth of your junk car they would make an offer to you. There are a number of factors that affect the value of your car.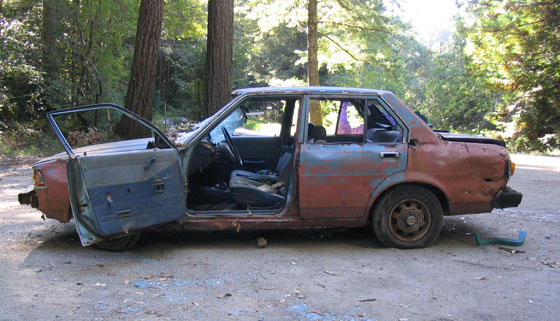 Let us throw some light on the important factors taken into account to determine the value of your car.
Depreciation in a Car's Value: The biggest factor that affects the cash you get for your car is Depreciation. Just as you buy a new car its value starts to depreciate with each passing day. Even if you sell your car within a year of purchase you will get a price lower than your expectations. When you drive a car for years and then sell it, almost fifty percent of its value would have depreciated. Some cars depreciate more than the others due to less demand. You cannot neglect the fact that your car's value will depreciate with the passage of time.
Mileage and Condition: The mileage of your car will significantly affect the worth of your car. If the mileage is above the yearly average it will be priced lower. However, if the mileage is less than the yearly average you can expect a higher price.
The condition of the car largely affects the cash you receive on selling it. If the damages are visible and have not been repaired the buyers won't pay you much. If you sell your junk car for cash to online dealers don't worry about its condition. 1888 Pay Cash for Cars buys cars in any broken, wrecked or damaged condition.
Service Receipts: It is important to keep all the service receipts of your car. It brings a big difference in the value of your car if you have the service record available. If your car is regularly serviced and properly maintained, you will get a higher amount from the buyers. Cars with missed or pending service schedules do not get sold for a good price.  
The Title of your Car: The title of your car plays a significant role in getting a good offer. The reputable junk car buyers will not accept your car without a title. Some local junk car buyers do accept cars without a title but won't pay much cash. It is also a risk to sell your junk car without a title.
The Location: Your location will have an impact on the resale value of your car. Some cars will sell for higher prices than other in a particular region. Also if you are located in a far off place, not many buyers will be able to reach you. You will have to take your junk car to the junkyard yourself. It would incur extra cost on your pocket. Even if some buyers accept your car they will pay less and charge an extra fee for towing. The online junk car buyers will not charge any hidden extra costs from you. It is best to find online junk car buyers with junkyards spread across the country.
Excluding the depreciation factor, you can take care of the other factors to maximize the cash for your car.
To get the best estimate for your car contact https://www.1888paycashforcars.com/
If you wish to earn top dollar, then you must select the best company to sell cars for cash. 1888paycashforcars.com is one such company that is highly experienced and offers good value for your car. The company is highly reputed across the US and delivers high-quality services to its clients.
Commonly Asked Questions