Junkyard near me that buy old cars offer you a quick option to get rid of your car. Whether your car is working or not, you can scrap your car easily. There is minimal paperwork required when you sell your car to junkyard shops. However, being a first-time seller, you may be apprehensive about going forward with the transaction. The whole process might seem to be cumbersome for you. In that case, if you have a question, "How do I sell my broken car for cash?", then this blog has all the answers!
In this blog on Junkyard near me, we will discuss the 13 most important tips that will help you get the best deal for your car!
1. Do your market research on Junkyard near me
Selling your car for the first time can be a hectic experience. There might be multiple questions popping in your mind. You may wonder, where can I find junkyards near me? What price will I get from the sale? Is it safe selling a junk car online? How will I know if the buyer is genuine or not?
To answer all these questions, you need to get some knowledge about how the market operates, what are the prices in various regions, and the regulations and guidelines for selling a car. These queries are addressed by multiple websites where you can find several relevant blogs that will provide you relevant information. You can also visit government websites and thoroughly read the procedure and documentation for selling a junk car.
2. Get your documents ready

Car's title
The most important being the title of your car. Most of the states in the US have made the title mandatory for transferring ownership. Any transaction without the title is termed as illegal. Make sure that you read your state regulations before finalizing the deal. The laws vary as per your car's condition and the mode in which you are trying to sell it. For instance, there will be different state guidelines for selling a car to junkyard near me or selling it to a regular buyer.
Lost your title? Don't worry, there are ways to get a duplicate one!
If you have misplaced or lost your title, you will have to arrange for a duplicate one. There are two options which you can explore.
Department of Motor Vehicle (DMV)
When you purchase a car, your number is registered with DMV along with all your important documents. When you visit the DMV website, you will find an option for the lost title which you can click to apply your query. You may also find an option for the bill of sale which can also be used for the transaction.
Bill of sale
It is a legal document that serves as proof of the sale of a car. It lists the following points:
Name of the seller and buyer
Date of purchase of the car
Brief description of the car including the model, make, price, specifications, etc.
Mileage covered (In case of used cars)
The selling price of the car
Bank
If you have purchased your car on a loan, and you still have to complete the installments, then your bank will have all the details including your title. You may need to write an application to the manager citing your concern and put in a request to issue you a copy of your title.
Remember, you will only be able to transfer the title once you have paid all the dues pending with the car. This may include loans and insurance payments.
Other important documents you may need to present before the buyer include
Vehicle history report
It provides all the information about your car including service records, repair receipts, etc. Also, it mentions your vehicle identification number (VIN) which fetches all the information required by the buyers.
Warrantee papers
See if your warranty is transferable. It helps in increasing the value of your car especially when the buyers are adamant about negotiation. Make sure you have all the warranty documentation as it will make it easier for the buyer to avail the amount.
3. Prepare your car
Note all your readings before you meet the junkyard near me. Make a list of the following items and mark the amount/numbers that are applicable
⦁ Mileage
⦁ Fuel quantity
Also, check whether the parts of your car are working properly and make a note of them too. This would include checking the tires, lights (Back and front), mirror (Read and side), wipers, horns, indicators, electronic sensors (if present), and A/C.
Thoroughly check your car for any belongings. There is a possibility that you may have left an important document, money, etc. in the car. Check the central console, glove compartment, seat covers inside, beneath the seats, door pockets, and trunk.
Click a few pictures of your car including the interiors and exteriors. Note the chassis number of your car. You can also hire a professional for inspecting your car. This way, you won't miss any important points in the checklist.
In case you need a wash, get it done. The first impression is highly important to get a good deal for your car. If the junkyard near me see your car in a good condition, you will have a strong case to suggest that the rest of the body is also working properly.
4. Get your car valued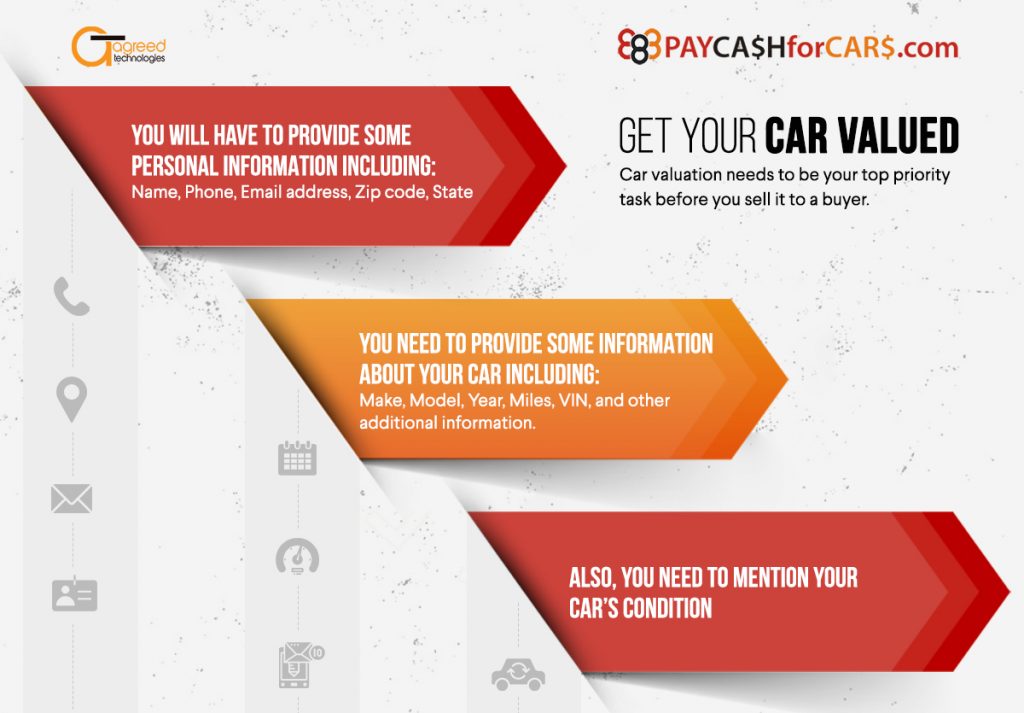 Car valuation needs to be your top priority task before you sell it to a buyer. It will help you estimate the correct price of your car so that you don't have any problems during negotiations. Look for websites that provide you free offers.
You will have to provide some personal information including:
Name, Phone, Email address, Zip code, State
You need to provide some information about your car including:
Make, Model, Year, Miles, VIN, and other additional information.
Also, you need to mention your car's condition which includes the following questions:
Is the car's body damaged?
Does your car's motor run?
Does your vehicle drive?
Do you have your car's title?
Also, you may have to upload a few images of your car which will help the website understand your car's condition better. With all this information, the experts will contact you with the best offers in the market. Make sure that you put the right location while putting your query for the valuation. The prices of used cars vary across the states in the US.

5. Set your selling price in advance
Salvage yards near me would like to know what price you are expecting for your car. You may even have to mention it in your advertisement. Car valuation will help you set the right selling price. Usually, the buyers are looking for discounts and they will negotiate with you to bring down the price. Therefore, it's recommended to set the selling price slightly higher than the market value.
6. Evaluate junkyard buyers
It's important to know whether the salvage yards near me whom you are communicating with are legit or not. You need to make sure that you don't end up transacting with a scammer. Usually, when you are selling your junk car online, you have a minimal idea about the buyer's identity. Jumping into the deal without proper information can be risky. However, if you can screen the buyers properly, then there is a high probability that you will have a smooth and quick transaction.
Experts suggest the following characteristics that you will find in genuine car buyers
Provide free towing services
Communication is fast and transparent.
Professional buyers provide the best prices in the market
Are listed as a reputable company and big
Have multiple payment options, especially cash
Also, keep in mind the following points while making a sale
⦁ Don't rush into the deal. If the buyer seems suspicious to you, simply cut the call.
⦁ Schedule meetings only with the buyers that seem to be serious. This way, you will filter out all those who aren't interested in buying your car and are only exploring options for themselves.
⦁ Be wary of flippers, the ones who are interested in reselling business. They have a habit of aggressive bargaining and may not offer you the right value for your car. A prominent characteristic of these buyers is that they are highly impatient and try to seal the deal as quickly as possible.
⦁ Ask the buyer to show you their identity and license.
Besides these points, if you are selling your junk car online, you can scroll through their website and read out their information. You may also find client reviews that will help you get an approximate idea about their service. Nevertheless, you can never be a hundred percent sure about the buyer, and therefore you need to be vigilant while finalizing one.
7. Shortlist the offers from Junkyard buyers
Once you have prepared a list of salvage yards near me that seem to be genuine, the next task will be to compare their offers. Start with first comparing the prices with the current market price. You may find some variation in the offers. Some buyers may be giving you a better price than others, but that is not enough. You need to ask the buyer to provide you with a complete breakdown of the price. There is a chance that a buyer who is offering you a lower price is proving you free towing services. Also, check the location of the buyers. There is a chance that you receive an offer from a place where there is low demand and that is why the price is low. The prices may also vary according to payment. The buyers who are offering a lower price may be willing to pay you the full amount in one go. Considering all the factors, select the offer that matches your preferences.
8. Set up a face-to-face meeting
After a few conversations, the buyers may ask to meet you in person to discuss the details of the transactions. Checking a car physically puts all their doubts out of question. They may wish to see the actual condition of your car. Also, you can get to know the buyers personally and it may help you to understand what they are looking for and how much they can pay you. However, meeting strangers with whom you have conversed a few times can put you in a vulnerable position. It's therefore important to know the preparations you need to do before you meet with the buyer.
Things to consider before meeting the junkyard buyers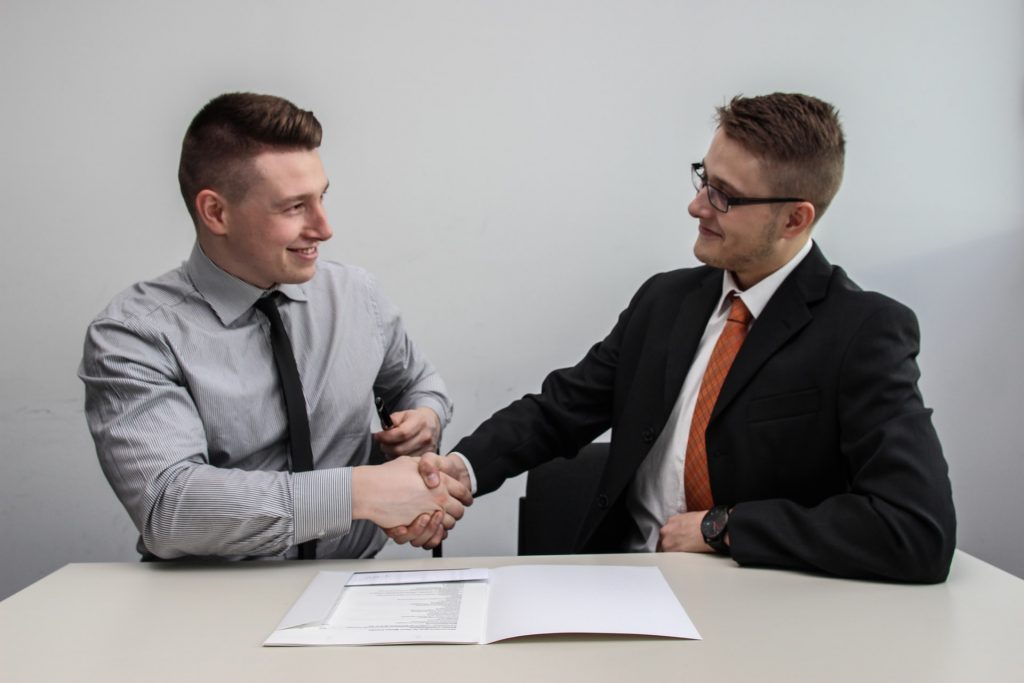 Evaluate the junkyard buyer carefully
See if the buyer is serious about the sale or not? Is the response quick? Does the query seem genuine? Ask as many questions as you wish to make sure that you are dealing with the right person. The more you get into the depth of conversation, the more you will be able to understand the perspective of the buyers.
Ask someone to accompany you
Don't go alone to meet the buyer. There is less chance of someone hurting you if you have people around you. You can ask someone from your friend circle to accompany you to the meeting.
Meet the junkyard buyer in public places
Public places are the safest option. Nobody will try to do any sort of maltreatment in a crowded place. Also, if anything happens, you can always count on people to help you. The public places you can include shopping malls, restaurants, etc.
Trust your gut feeling
Finally, it all comes down to your judgment and intuition. If you feel uncomfortable talking to a buyer even if all the points are checked, then you can consider some other option. Though you may lose out on a profitable deal, maintaining your sound mental state should be your top priority.
9. Arrange a test drive for Junkyard buyers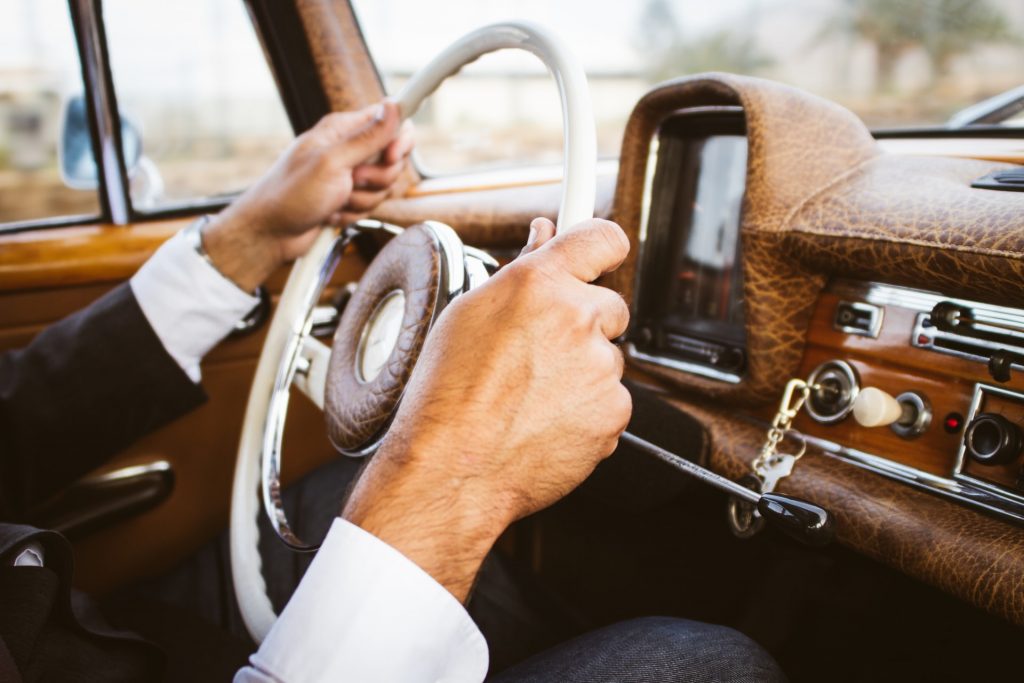 Many buyers would like to drive your car before they agree on the offer. Though you may have mentioned all the details, the buyers would like to get a first-hand experience of your car's condition. They would like to know whether the parts of your car are in sync and working properly or not. In that case, you will have to make proper arrangements for a test drive.
To make sure that you don't mess up during the test drive, remember some key points.
⦁ Click a picture of the buyer's license and share it with your friends.
⦁ Ask someone to accompany you to the drive. In case you can't find one, at least share the details of the location with a few people.
⦁ You can also share your live location so that your family and friends can track you in real-time.
⦁ Set up a meeting with the buyers in a public place before the drive. This way, you will have an idea about the buyer's profile like what kind of person he or she is.
⦁ Check your car for any belongings or valuable items before you hand over the steering to the buyer.
⦁ Sit alongside the buyer while he or she drives your car. It will serve two purposes. First, you can guide along the route as it may be unfamiliar to the buyer. Second, you can ensure that the buyer doesn't run away with your car.

10. Handling the payment from Junkyard buyer
If the buyer is serious about buying the car, he or she may want to negotiate on the price. Once you have finalized the price, ask the buyer to pay you in cash. Receiving payment in cash is the safest option. You don't have to worry about visiting the bank to submit the check or keeping a track of credentials in online transactions. Besides, once you have the cash in hand, you can spend it immediately. For instance, if you are waiting for the transfer to buy a new car, it won't take much time to receive the amount from the buyer and submit it to the car dealer. However, in some cases, the buyer may not be able to provide you cash.
Here are few points to consider if the junkyard near me can't pay in cash
⦁ If the amount is very large, the junkyard buyer may not be comfortable paying in cash. In such a condition, if you agree to check payment, do ask someone to accompany you as a witness and verify the transaction with your bank before handing over your car.
⦁ Be wary of scams associated with check payments. You need to cross-check the buyer's credentials to verify his or her authenticity.
⦁ Don't accept any offers such as driving to the buyer's location and then handing over the money. Ask the buyer to make all the arrangements beforehand.
⦁ If the deal takes place at your location, don't allow the salvage yards near me to come inside your house. Keep all your paperwork ready including the title so that you need little time to complete the transaction.
11. Inform your insurance company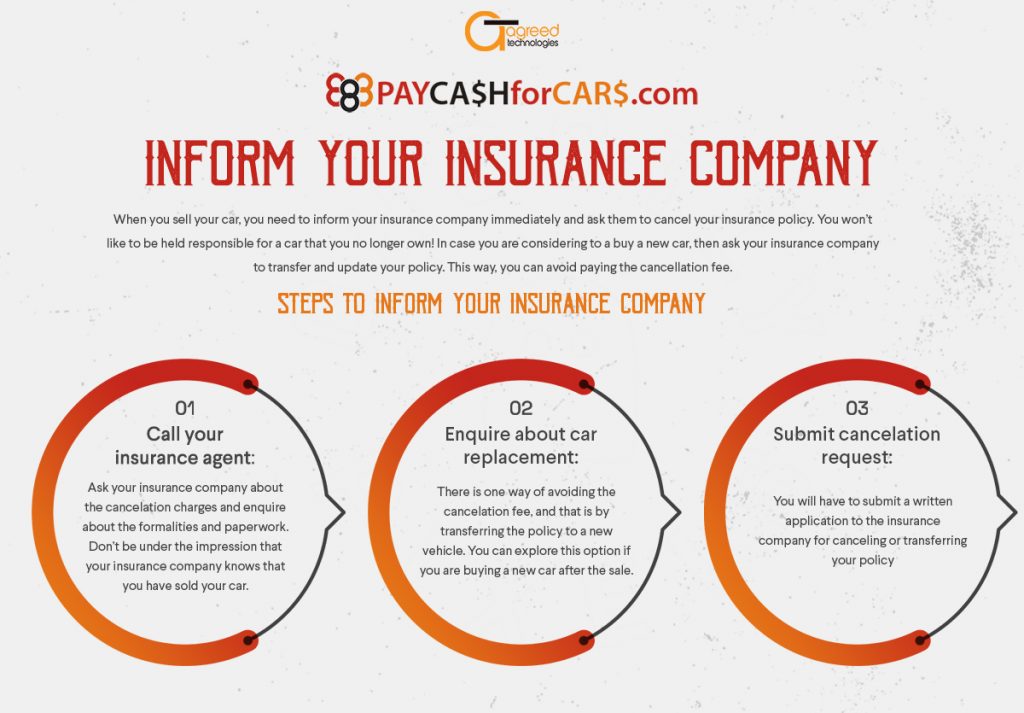 When you sell your car, you need to inform your insurance company immediately and ask them to cancel your insurance policy. You won't like to be held responsible for a car that you no longer own! In case you are considering to a buy a new car, then ask your insurance company to transfer and update your policy. This way, you can avoid paying the cancellation fee.
Steps to inform your insurance company
Call your insurance agent
Ask your insurance company about the cancellation charges and inquire about the formalities and paperwork. Don't be under the impression that your insurance company knows that you have sold your car. Though the DMV may get notification about the sale from the state authorities, there is no provision to inform the insurance companies. So, the initiation will have to be on your part only.
Inquire about car replacement
There is one way of avoiding the cancellation fee, and that is by transferring the policy to a new vehicle. You can explore this option if you are buying a new car after the sale. For the transfer, you will have to provide some information about your new car including its make, model, VIN, color, year, etc.
Submit cancellation request
You will have to submit a written application to the insurance company for canceling or transferring your policy.
12. Get your registration canceled
Unless your license is canceled, you will still be recognized as the owner of your car even if you have completed all the formalities of the sale. In case of any mishap with the car like an accident or theft, you will be held responsible. It's therefore important to get your name deleted from the records. Once you hand over your car to the salvage yards near me, make sure that it applies for the release of liability document. For that, contact the local department of the motor vehicle and ask them to cancel your registration.
13. Remove your license plates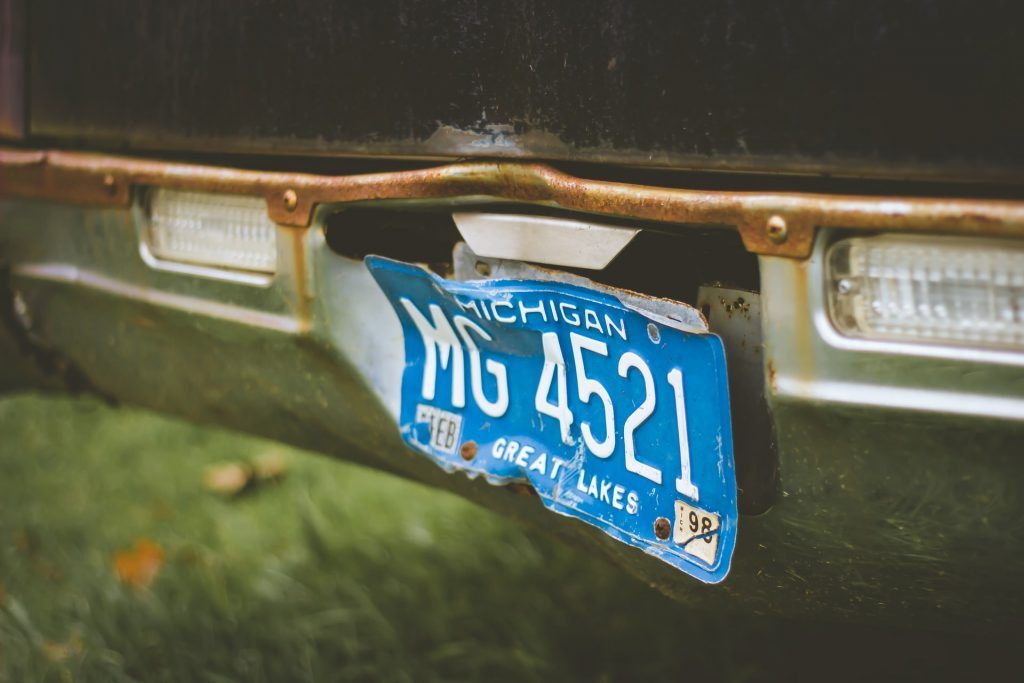 Remember to remove your number plates and get them transferred to a new or replacement car. However, in case you are moving out to another state or canceling your insurance policy, you need to surrender your car tag to the motor vehicle service center. Check out the location for the motor vehicle service center here!
Provided you carefully follow all the tips mentioned above, you have a good chance of cracking a profitable deal! So, take the first step and contact the junkyard buyers today!